Yin Yoga Teacher Training / 27 July - 02 August
Currently event is not available for reservation.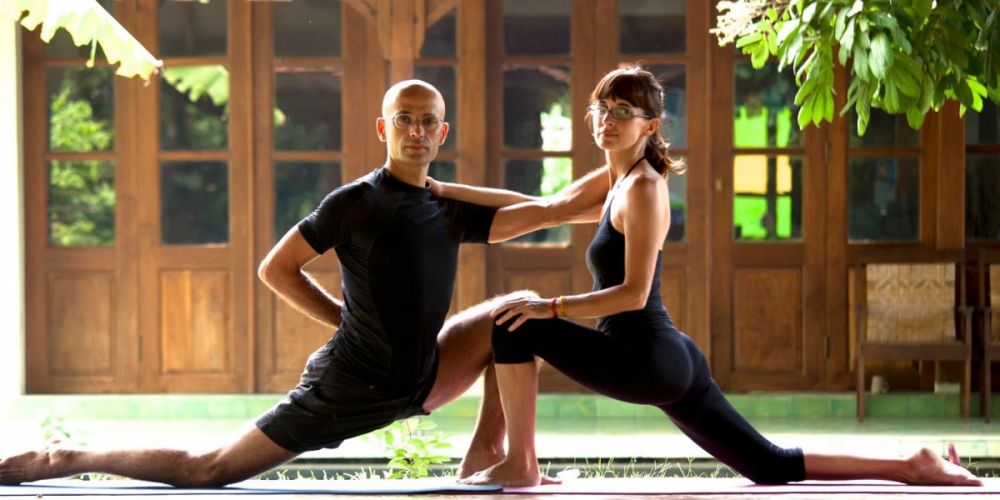 800.00 EUR
līdz 04.28, cena 750 EUR
Learn to teach Yin Yoga! Unravel your potential and refine your inspiration on the Yin Yoga path. Training will take place from 27 July - 2 August.
We will study the energetic anatomy following the tradition of oriental medicine. We will be using the channels/meridians network to explore the unfolding of our Qi/Prana in our three bodies: physical, emotional and mental. This module is infused with Daoist philosophy combining skillfully the 2 traditions of Yoga and Daoism.

Practice:
Practice the Meridian Series related to the 5 Elements
(Using Asanas & Chinese meridians theory to revitalize body/organs)
Familiarize yourself with Meridian Tracing
(Memorize the meridians location)
Stimulate the Qi along the Meridians
(Using Shiatsu techniques to apprehend the Qi/Meridian)
Learn the 5 Elements Qi Gong & Wuji Standing Meditation
(The Taoist & Meditative approach of well-being)

Anatomy:
The Upper Body Muscles Group
(The Walkabout sequence of the upper body Muscles)
Looking at the Fascia Network Vs Acupuncture Channels
(The Acupuncture channels of the East are the Fascial plane of the West)

Traditional Chinese Medicine Theory:
Approach the Meridian System
(The 12 Main Meridians & their Relation to the Organs)
Look at the 5 Elements Theory
(Generative & Controlling cycles)
Understand the Flow & Formation of Qi
(Qi movement & different type of Qi)
Study Water-Wood-Earth-Fire-Metal Elements
(Relation & Function of Zhang & Fu organs to each Element)
Identify the 3 treasures of TCM
(Jing/Physical, Qi/Energetic, Shen/Spiritual)

Teaching Methodology:
Acquire the Skill of Sequencing Yin-Yoga
(Design class from a meridian point of view)
Understand the 3 layers of the body
(The 3 symmetrical pairs subcircuits of the body)

Philosophy:
Inquire into the Daoist Wisdom
(Origin, Symbolism, Coexistence & the Qualities of the "Way")

Investment:
Normal price: 800 EUR (early bird 750 Euros)

Teachers:
Sebastian Pucelle and Murielle Burellier